We Give Your Brand a Voice, by Crafting Great Websites
The following are some of our many happy web design clients. From colleges, churches, non-profits to doctors and entrepreneurs, we've helped clients from all walks of life. Take a look, and get a glimpse of what we could do for you and your brand if you choose to allow us to partner with you.
Custom Website Design
Social Media Branding
Logo Design & Content Development
"Llewellyn at Let's Go Web Design is the best at what he does! He took the idea that I had and ran with it, capturing beautifully what I do and love in my website design! My experience was exceptional and the whole process was stress free! If you are looking for creativity and professionalism, Let's Go is for you! Thank you Llewellyn! I'm your biggest fan!"
-Ruth Jones – Owner/Creative Director
Bright Future K-12
Custom Website Design
Professional Business Email
"Tremendous thanks to Llewellyn of Let's Go! Web Design on the creation and development of my business website. He took time and care to listen in order to capture the essence and vision for what I'm called to do in my business. He was determined to "nail it" and he did! Bright Future's website is clean, professional, easy to navigate, and conveys with ease who we are, what services we provide, and most importantly prompts potential clients along the way to respond. I'm extremely pleased! Thanks!"
-Barbara A. Hill
Custom Website Design
Social Media Branding
Logo Design & Content Development
"Let's Go Web Design transformed my thoughts into an excellent, fresh looking, unique website that's user friendly. My Social Media branding is on another level and look like extensions of my website.
Thanks for all your help, I've had nothing but compliments from colleagues and patients."
-Dr. Vernon L. York, Jr., D.C.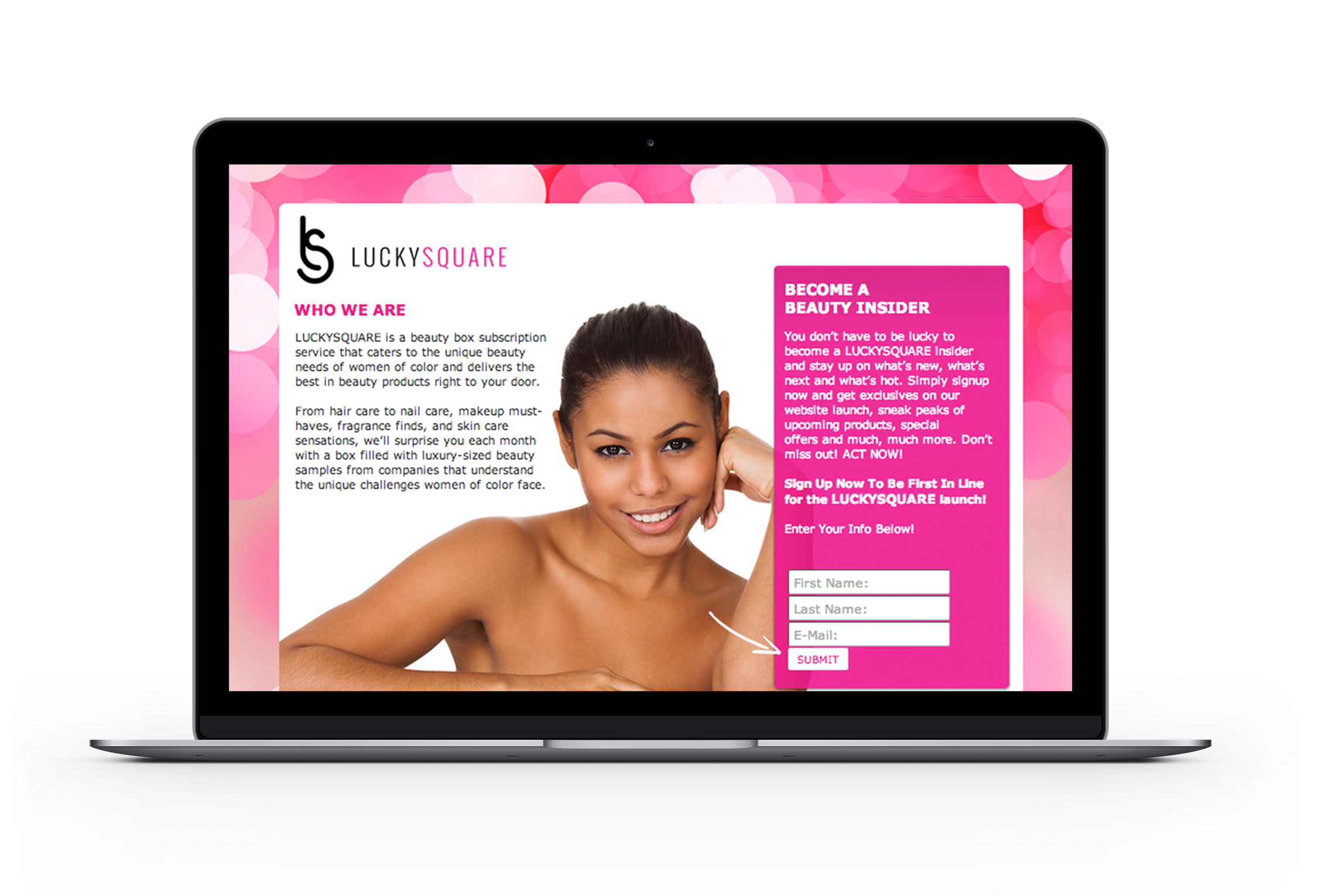 Lucky Square
Custom Website Landing Page
Logo Design & Content Development
"Llewellyn went above and beyond my expectations! He was very professional, insightful, and did in-depth research on my business industry. I gave him words that described my business, a few colors, information about me, and he was able to take that information and design a landing page that really captured who I am as a person and the vision of my company! He delivered high quality work and I didn't have to change a thing!"
-Charrisse Ddarbouze
Gateway International Bible Institute
"It was an absolute pleasure working with Llewellyn Jones of Let's Go Web Design. He was extremely helpful and took the time necessary to not only create a beautiful, functional, and cutting edge website he also minimized our fears and frustrations and focused in on a plan that took our website to a whole new level!"
-Dr. Brian Alton – College Chancellor
The Word Center Church
Custom Website Design
Social Media Branding
"Llewellyn was a pleasure to work with! He was professional and passionate about our vision for our website. It was a breath of fresh air to work with him and I would recommend Let's Go Web Design to anyone as I already have."
-Associate Pastor Terell Ward
A New Website is Just the Beginning
We have social media branding and search engine optimization to grow your online presence