Our Purpose is to Provide Our Clients with a Great Online Presence
Let's Go! Web Design is a small but mighty professional design firm that provides website design, development and creative branding services. We champion your brand online. Whether a business startup or a seasoned organization, we have worked with great clients across a variety of industries including the medical field, law, education, ministry, real estate, corporate, nonprofits and more.
As your full-service partner, we are committed to one thing: collaborating with you to connect to your audience. We work closely with you to hone in on your brand, understand your market, assess your competition and highlight your offerings. After listening fully to you and developing a digital plan, we then design a website that shares your brand story in a way that drives results. Our approach is personal and easy-going. No high-pressure sales tactics here…just excellent customer service and easy conversations about website best practices that will engage your target market and bring you results you will love.
Our strategy for success is simple: we love what we do and customize a digital strategy just for you. No cookie-cutter formula or one-size fits all solutions. We work hands-on with you and tailor the best in technology trends, content marketing, search engine optimization, ecommerce solutions, video and social media branding to help you attract leads and convert to customers.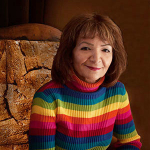 "Llewellyn is a man of integrity and excellence and it was truly an honor to do business with Let's Go! Web Design. What I most enjoyed about working with Llewellyn and his team was that I felt more like a partner than a customer. They were personally invested in my business. He built a relationship with me and helped bring my vision to fruition through his excellent, above-and-beyond service. No corners were cut and he utilized a plethora of resources outside of himself to get the job done. The website he created for me is exceptional! It is high in quality and has all of the elements that I need to grow my business. I'm very pleased with his work and him as a person. I definitely recommend him!"
Meet the Team, Our Dynamic Duo
Word Press Design | HTML5 | CMS 96%
Social Media Branding 98%
Publishing | Content Writing 97%
Digital & Print Designs 98%
Affordable Websites for Start-ups & Small Businesses
It's time to get serious about how your business looks online. We can help!